Ilmu Blogspot Blogger Malaysia
Greetings and Assalamualaikum to all.
Dengan lafaz Bismillah, hari ni Shad nak join satu segmen yang sangat menarik perhatian Shad. Segmen ini dianjurkan oleh admin blog
http://www.hasrulhassan.com/
dan penaja kontes dengan tujuan utama untuk menyemarakkankan lagi budaya perkongsian ilmu. Sekadar mencuba nasib, jika ada rezeki, InsyaAllah tak ke mana. Sambil-sambil berkongsi maklumat dan ilmu yang tak seberapa ini.
Orang cakap,
Sharing is Caring and Caring is Loving
. Jom la kita bercinta. Eh, bercinta dengan ilmu blog ya tuan-tuan dan puan-puan sekalian. Shad akui yang Shad ni boleh dikira newbie juga dalam dunia blogger ni. Niat di hati Shad untuk berkongsi dengan anda semua apa yang Shad tahu. Sama-sama kita top-up ilmu, like, share dan follow. Sama-sama kita bina kejayaan dalam dunia blogger. Maaf sekiranya entry kali ini agak panjang. Sila sediakan biskut sebelum anda teruskan pembacaan ini ya. Hehe.
Apa itu Blog?
Tak kenal maka tak cinta. Jom kita kenal-kenal dulu dengan tajuk Blogspot. Okey, dah macam nak buat proposal pulak Shad rasa. Dengan ayat skema macam ni, seriously, kekok. Ok proceed. Shad quote kan kata-kata dari Hornby berkenaan dengan Blog,
"Blog Is a personalized website where a user can regularly write on recent events or topics of personal interest, and post photos/links to other websites." (Hornby, 2010)
.
Dapat disimpulkan di sini, blog merupakan salah satu medium yang membolehkan seorang pengguna mencipta(create) atau menaip bahan(content) di dalam sesebuah entry sama ada untuk tujuan
berkongsi maklumat, berkongsi pengalaman hidup atau untuk mengekspresikan bakat kreatif yang terpendam
. Pengguna mempunyai hak sepenuhnya kepada blog yang dibangunkan. Rata-rata bila disebut
online diary
, pengguna sudah dapat membayangkan apa itu blog.
Platform yang boleh digunakan untuk tujuan ini termasuklah
WordPress.com, Blog.com, Blogger, Tumblr, TypePad, Jux, Weebly, Blogetery dan LiveJournal.
Contoh yang disebutkan tadi merupakan senarai
Free Online Blogging
. Kalau anda nak tahu, banyak lagi platform blogging di luar sana yang menyediakan servis ini. Antara yang popular adalah WordPress dan Blogger.
Di sini Shad nak kongsikan dengan anda semua beberapa tips blogging. Tips ini berdasarkan pemerhatian Shad selama dua tahun berblogging, pengalaman sendiri dan kawan-kawan juga dari hasil pembacaan Shad.
Tips Meningkatkan Trafik Blog
Apa pentingnya trafik blog kepada blogger? Penting sangat kah? Jawapannya YA. Trafik blog penting kerana dengan trafik yang tinggi, sesebuah blog akan mempunyai peluang yang sangat cerah untuk mendapat rating yang tinggi sebagai contohnya ranking alexa. Dengan meningkatnya trafik ke sesebuah blog, blogger juga dapat menjana pendapatan ini kerana semakin meningkat jumlah trafik, semakin tinggi nilai sesebuah blog kepada pengiklanan.
Shad berikan contoh mudah di sini, misalnya anda pernah mendaftar Nuffnang atau Komli, komisyen yang dibayar kepada blog anda adalah dengan melihat kepada jumlah trafik blog anda ataupun unique visit blog anda. Semakin tinggi jumlah trafik, semakin banyak income yang dibayar kepada anda. Begitulah sebaliknya. Dan jika anda berkeinginan nak famous dan dikenali, sewajarnya trafik blog yang tinggi ini penting. Jom kita tengok tips apa yang boleh merialisasikan impian ini.
1. Gaya penulisan yang menarik dan tajuk yang sesuai
Rasanyanya, inilah perkara yang paling penting sekali dalam sesebuah penulisan blog.
Gaya penulisan yang menarik akan membuatkan sesebuah blog itu diingati and for sure ramai yang terjah dan follow
. This is a gift orang kata. Tak semua orang yang diberi kelebihan menulis ni, kalau tak mesti semua dah menjadi penulis novel dan penulis buku. Whatever it is, we should try and keep trying untill succeed. Kejayaan takkan datang bergolek, betul?.
Gaya penulisan juga bergantung kepada setiap individu yang menulis entry mahupun individu yang membaca sesebuah entry, ada yang sukakan penulisan baku dan skema dan ada juga yang sukakan penulisan gaya santai-santai dan berilustrasi
. Bagi Shad, sesebuah entry akan nampak lagi menarik jika
disertakan dengan gambar
supaya pembaca tidak merasa bosan. Apa yang paling utama ialah
intipati content tersebut, mestilah sesuatu yang memberikan manfaat kepada pembaca.
Tajuk sesebuah entry juga penting. Gunakan keyword carian google search engine yang lain atau berkaitan isu-isu semasa.
2. Amalkan konsep what u give is what u get.
Konsep ni memang Shad selalu pegang.
Apa yang kita beri, itu yang kita dapat
.
Selalu blogwalking, tinggalkan comment ke blog lain dan kalau rajin follow.
Dengan cara ini, akan meningkatkan trafik ke blog kita dan dalam masa yang sama menambahkan follower.
3. Ping entry
Pengalaman Shad, ping entry merupakan satu bonus berganda. Sangat-sangat membantu menaikkan trafik blog. Kemudahan dah ada, jadi jangan lepaskan peluang ini. Anda boleh
ping entry anda dekat Facebook, Twitter, Google+ dan website yang menawarkan perkhidmatan ping entry blog. Sebagai contoh, pingje.org, Ping.busuk.org, kartikel.com, gilaping.com dan banyak lagi.
4. Update entry yang berterusan/ consistent
Bagi Shad yang masih newbie dalam dunia blogging, update entry yang berterusan penting untuk mendapatkan trafik yang berterusan juga.
Sebagai contoh, setiap hari satu entry. Atau sekurang-kurangnya seminggu sekali.
Mungkin lain pula persepsi bagi blogger-blogger yang sudah terkenal, walaupun sebulan sekali update entry, follower tetap bertambah, pageview maintain, trafik blog pun tinggi. Sebabnya tak lain tak bukan sudah tentu blog mereka berinformasi ditambah pula dengan gaya penulisan yang menarik minat pembaca.
Tetapi, ada juga yang Shad perhatikan, walaupun sudah popular dan mempunyai banyak pengikut, mereka tidak jemu untuk berkongsi pendapat dan pengalaman dengan
mengupdate entry setiap hari, dan mungkin boleh mencapai purata sehari lima entry
sekali gus. Ini memang hebat, banyak idea kan. Walau apa pun, Shad yakin dan percaya dengan ayat ini, "Kalau kita berusaha, kita pasti berjaya". Sama ada lambat atau cepat sahaja.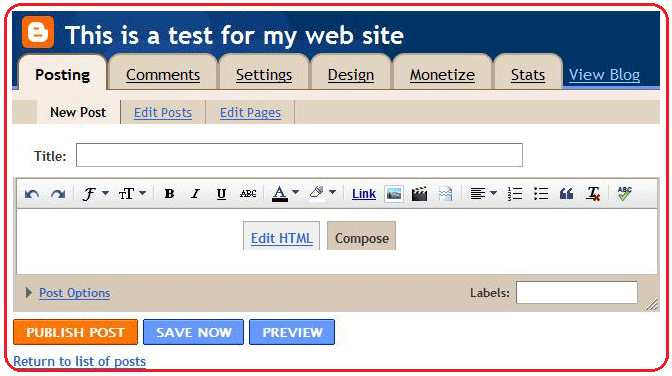 5. URL Blog yang mudah dan senang diingati.
Tips ni Shad suka. URL blog yang mudah diingati juga boleh memainkan peranan penting dalam meningkatkan trafik blog.
6. Buat Segmen atau Giveaway
Tips ini Shad rasakan sangat-sangat menarik. Seperti konsep what you give is what you get di atas.
Dengan hadiah yang sangat menarik, sudah tentu pengunjung blog akan tertarik untuk turut sama menyertai segmen atau giveaway yang dianjurkan.
Dalam masa yang sama,
dapat meningkatkan trafik blog penganjur dan sponsor
. Cara ini Shad rasakan sangat-sangat sesuai dilaksanakan jika seseorang blogger merasakan dirinya sangat sibuk dan tidak sempat untuk update entry. Apa-apa pun, blogger di luar sana memang sukakan hadiah. Tak rugi Shad rasa. Anda tak percaya? Apa kata anda cuba anjurkan satu giveaway, dan bandingkan pageview untuk entry giveaway itu dan entry-entry yang lain. Sudah tentu jauh bezanya.
Kelebihan Berblogging
Okey, nak cerita kat sini tentang kelebihan berblogging. Kawan-kawan dekat Uni shad selalu cakap,
(Situasi Satu) "Waahh, kau ada blog Pah? Siap ada blogger card lagi. Kelas kau. Femes-femes". Me? Senyum je lah time tu. Nak kata apa kan. Padahal blogger cikai je pun.
(Situasi Dua) "Owh, ada blog ya Sha, buat apa je dengan blog tu? Cerita pasal apa? Best ke ada blog ni?" Me? Senyum lagi.. Dan cakap, " Best blogging ni, banyak jugak faedahnya dari mengupdate status facebook tiap-tiap masa tu." Hehe.
Jadi nak kongsi dengan anda di sini kelebihan blogging ni tersangatlah banyak. Jom kita terjah satu persatu. Ps: Keep reading yea. There are more to go.
1. Tambah kenalan.
Jadi blogger boleh tambah kawan.
Tapi shad yakin, followers2 dekat blog kita kebanyakannya strangers kan. Macam Shad ni, pemalu + tak ramah sangat orangnya, rasa segan lak nak ramah mesra serata alam. Bukan daku tidak sudi menghulurkan salam perkenalan, tetapi diriku ini pemalu actually. Hehe, and Shad selalu terpikir,
dalam kita duk sibuk menambah kawan, sedar tak, kita jugak mungkin menambah lawan.
Woooaahh, seram lak pikir-pikir balik. Tapi seriously, terima kasih kepada bloggers yang sudi nak berkenal-kenalan dengan shad. Satu padang bola shad tadahkan.
2. Boleh menjana pendapatan.
Yang ini memang awesome dan sudah terbukti pun. Ini kita boleh tengok semula tujuan kita berblogging.
Jika anda berblog untuk perniagaan dan menjana pendapatan, amalkannya dengan penuh kejujuran
. Jadikan blog sebagai medium perantara dan penyampai maklumat yang berkesan. Ya, begitu juga dengan blogger-blogger yang tujuannya berblog lebih kepada perkongsian ilmu dan pengalaman hidup, anda juga boleh menjana pendapatan sampingan. Sambil-sambil menyelam minum air bak kata pepatah Melayu.
Shad rasa tidak menjadi satu kesalahan pun jika penulis blog meletakkan iklan-iklan di blog masing-masing sebagai contoh, iklan Nuffnang ataupun Komli.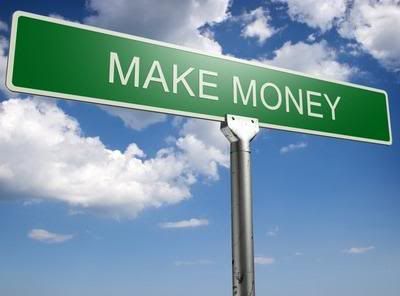 3. Dapat mengisi masa lapang.
Daripada kita sibuk update status facebook, adalah lebih baik kalau kita update entry blog yang lebih bermanfaat kepada semua. Tak ke mengisi masa lapang?
4. Tambah ilmu pengetahuan dan informasi.
Part ini memang dan for sure betul. Orang cakap
"Internet all over the world". Dunia di hujung jari. Keep calm and gain knowledge
. Ya, betul ilmu ada di mana-mana, dan salah satunya boleh didapati di blog. Untuk part ini, pembaca itu sendiri harus
pandai memilih bahan bacaan yang bersesuaian dan dari sumber-sumber yang boleh dipercayai
jika melibatkan tentang hal-hal yang berkaitan hal keagamaan dan lain-lain yang melibatkan perlunya bukti.
5. Berkongsi pengalaman.
Sharing life experiences. Yang ni Shad paling-paling suka. Shad memang suka baca kisah hidup orang. Bukan nak jaga tepi kain orang ye. Tapi nak
sama-sama merasai experiences yang diceritakan oleh penulis-penulis dan bloggers di luar sana
. Tak kisah lah, story pasal kecewa-duka lara putus cinta sekalipun, Shad suka baca. Certain people tak suka sangat nak baca sort of personal diary orang lain ni, tapi Shad suka. Hehe.Nak-nak lagi kalau cerita bab travelling-holiday. Memang fond habis lah kalau masuk bab travel-travel ni. Tak leh pisah.
Semoga dengan perkongsian ini dapatlah kita tingkatkan lagi kualiti dan prestasi blog kita. Sama-sama kita tambah ilmu dan perbaiki apa yang perlu. Kongsikan juga tips anda dengan Shad. Pendapat dan kritikan yang membina amatlah dialu-alukan.
Ps: Rasanya inilah entry yang seminggu draf-taip-edit-delete bagai. Panjangnya entry ini. Agak-agak lebih dari 1K patah perkataan tak? Hehe. Klik banner di bawah untuk join jugak.
Kontes Ilmu Blogspot Blogger Malaysia
dianjurkan oleh
HASRULHASSAN.COM
dan ditaja utama oleh
Blog Hebat
Syuhada1981.com
,
Dikbee.com
,
AbangEnsem.com
,
EjamOthman.com
,
Saji.my
serta ditaja bersama oleh
Blog Mesti Baca
Babyaimacomel.blogspot.com
,
MawardiYunus.com
,
MiziSempoi.com
,
DindaMaisarra.blogspot.com
,
Ecadwinkyasha.com
,
Terbaek.net
,
DuniaFarisya.com
,
Paly.my
,
Phat.my
dan
Blog Ieta
. Kontes Hadiah Utama Tunai RM400 disokong KomisenJobdirumah serta iBiasiswa.my.
Sekian dari Shad,
21 January 2014