Greetings!
Welcome 2015 and Goodbye 2014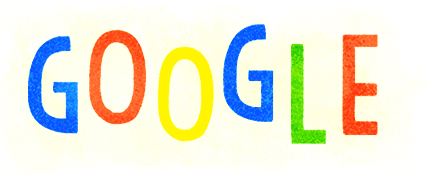 It have been a tough year though. Suka duka 2014 yang penuh dengan kisah menyayat hati buat negara kita. Semoga menjadi iktibar buat kita semua. Semoga 2015 memberi sinar kebahagiaan kepada kita semua. Lumrah hidup, ada suka dan duka. Qada dan Qadar Allah kita kena terima.
Imbasan Timeline Tahun 2014
Misteri Kehilangan MH370
Tanggal 8 Mac 2014, dunia digembarkan dengan kehilangan pesawat Malaysia Airline (MAS) MH370 yang melibatkan kelahilangan warga 14 buah negara. Pesawat Malaysia Airlines dalam penerbangan dari Kuala Lumpur ke Beijing terputus hubungan dengan Pusat Kawalan Trafik Udara Subang kira-kira pukul 2.40 pagi, awal Sabtu (8 Mac 2014, Waktu Malaysia). Penerbangan MH370 itu membawa 239 penumpang termasuk 2 orang bayi dan 12 anak kapal. Malaysia Airlines dalam satu kenyataan memaklumkan pesawat Boeing 777 itu tersebut berlepas dari Kuala Lumpur pada pukul 12.41 pagi Sabtu dan dijangka mendarat di Beijing pada pukul 6.30 pagi Sabtu.
Sehingga kini, masih tiada berita dan tanda-tanda. Begitu banyak spekulasi dan macam-macam lagi. Memang misteri kan kehilangan ni. Bagaimana sebuah kapal terbang Boeing 777-200 yang diketahui sebuah kapal terbang yang selamat dan canggih boleh hilang tanpa dikesan? Melihat Route Pesawat itu sahaja ianya sudah misteri. Mengapa pesawat itu bertukar laluan; mengapa berakhir di Lautan Hindi dan banyak lagi mengapa yang menyelubungi kehilangannya. Pelbagai spekulasi dan scenario yang diberikan. Ditawan? Dibom? Ditembak Jatuh? Allahuakbar. Tak terdaya nak fikir.
Februari - April 2014
Allah datangkan ujian kemarau buat Malaysia. Empangan berada di paras kritikal, catuan air dan sebagainya. Kemudia berlakunya jerebu.
MH17 Ditembak Jatuh di Ukraine
17 Julai 2014. Malaysia sekali lagi digemparkan dengan pesawat MH17 yang ditembak jatuh di Ukraine. Sangat menyayat hati. Rusia dan Ukraine saling menuding jari antara satu sama lain. Angkara siapakah semua ini!
SABTU, 15 NOVEMBER 2014 @ 12:26 PM - Russia beri bukti imej satelit MH17 ditembak jet pejuang Ukraine. Penerbangan dari Amsterdam ke Kuala Lumpur itu terbang melalui ruang udara wilayah bergolak di timur Ukraine ketika ia hilang dari radar. Penyampai TV, Mikhail Leontiev mendakwa, imej yang diberikan oleh sumber misteri itu menunjukkan bagaimana pesawat pejuang Mig-29 memusnahkan pesawat penumpang Boeing. Bagaimanapun, Barat berulang kali menyatakan bahawa pesawat itu ditembak jatuh oleh pemberontak pro-Moscow dengan menggunakan sistem peluru berpandu BUK buatan Russia. Manakala Russia pula mempersoalkan kehadiran pesawat yang tidak dikenali ketika nahas itu berlaku, namun Ukraine dan Barat mendiamkan perkara ini (sumber - http://www.bharian.com.my/node/17656)
sumber gambar -malaysianreview.com
ISNIN, 17 NOVEMBER 2014 @ 9:42 AM. Ketika punca tragedi MH17 masih menjadi bahan perbalahan antarabangsa, Ukraine dan kerajaan di barat mendakwa ia ditembak jatuh oleh puak pemisah yang pro-Russia manakala stesen televisyen Russia di Moscow sejak minggu lalu menayangkan apa yang mereka dakwa bukti baharu pesawat MH17 sebenarnya ditembak jet pejuang tentera udara Ukraine. Semua 298 orang di dalam pesawat Boeing 777 yang terbang dari Amsterdam ke Kuala Lumpur itu terkorban apabila ia ditembak jatuh di kawasan yang dikuasai pemisah Ukraine. (sumber - http://www.bharian.com.my/node/17931)
Disember 2014
Banjir teruk yang melanda Malaysia (Pantai Timur, Pahang, Perak, Perlis) di akhir tahun 2014 ini merupakan antara yang terburuk pernah dialami. Ujian dan musibah itu datang dari Allah. Bersangka baiklah saudaraku dengan aturan yang telah tertulis ini. Semoga diberi ketabahan dan kesabaran dan kekuatan iman untuk mengharunginya.
Pesawat AirAsia (QZ 8501) dari Surabaya ke Singapura Hilang
28 Disember 2014 | Another story about airbus yang hilang. Ia dipercayai telah terputus hubungan selepas 20 minit berlepas akibat dari cuaca yang kurang baik. QZ 8501 terputus hubungan pada jam 6.17 pagi (7.17 pagi waktu Malaysia) ketika berada di ruang udara di Teluk Kumai, Kalimantan Tengah. Penerbangan berkenaan membawa 155 penumpang serta tujuh anak kapal dari Surabaya ke Singapura. Pada 30.12.2014, serpihan pesawat yang ditemui di Selat Karimata telah disahkan milik pesawat QZ8501 AirAsia Indonesia.
Tangisan rakyat malaysia
2014
Kehadiran mu dinanti penuh debaran,
Kedatangan mu disambut penuh kemeriahan,
Mengharap sinar, harapan & senyuman,
Namun siapa sangka, Kau menduga & menguji kami penuh cabaran.
Mac 2014
Perginya MH370 tanpa berita,
Perginya penuh tanda tanya,
Perginya tanpa meninggalkan secebis jejak.
Februari - April 2014
Empangan kami kering,
Alam tidak sudi memberi kami air,
Catuan air sehingga berbulan-bulan lamanya,
Mengajar kami untuk tidak membazir.
Tidak cukup dengan itu...
Alam seolah-olah memarahi kami,
Jerebu menduga kami,
Seksanya hidup menyedut udara kotor,
Mungkin dari kesilapan kami sendiri.
Julai 2014
Ketika umat Islam menikmati ibadah puasa & kemeriahan Aidilfitri kian dirasa,
Hati kami bagai direntap,
Perginya MH17 tidak kembali.
Kami terduduk,
Menangisi & meratapi perginya MH17,
Seolah-olah orang tersayang berada di sana.
Satu persatu Kau bongkarkan.
Kerana hilangnya sifat amanah si dewasa, si anak menjadi mangsa.
Kebocoran soalan UPSR,
Cukup menjatuhkan sifat mulia seorang dewasa.
Disember 2014
Kami menangisi setiap gambar yang kami tatapi,
Air yang membawa kemusnahan,
Meruntun hati kami.
Namun kami tahu,
Ada ganjaran disebalik air kemusnahan itu.
Kini,
Saudara kami QZ8501 menghilangkan diri, membuat kami ternanti,
Membuat kami meratapi kembali MH370 & MH17.
Betapa Kau sayangkan kami,
Kau hantarkan petandaMu,
Kau hantarkan petunjukMu,
Kau hantarkan ujianMu,
Supaya kami mengigatiMu,
Supaya kami tidak lupakanMu.
Mungkin selama ini telah Kau hantarkan petandaMu kepada kami,
Namun, tetap jua kami buta,
Buta dalam menilai cinta agungMu,
Kami alpa kepadaMu,
Kami jauh dariMu,
Kami kejam dengan bumi,
Kami abaikan saudara kami,
Kami pentingkan diri !!
Kerana merasai dunia ini hak kami.
2015
Kembalikanlah sinar, harapan & senyuman kami,
Bawalah air mata mu 2014,
Pergilah bersama deritamu 2014,
Bersihkanlah kesan hitammu 2014,
Kami pasrah, kami redha.
Ya Allah,
Terima kasih atas kasih sayangMu,
MH370, kami masih menantimu.
MH17, kami harap kamu tenang di sana.
QZ8501, kembalilah dan tenanglah di sana.
Buat mangsa banjir,
Tabahkanlah dirimu,
Kuatkanlah hatimu.
Buat semua pengajaranmu, terima kasih 2014